"Build lasting Relationships
with Honesty and Integrity"
I'm Jackson and this is the motto I live by. I believe that Trust & Honesty form the core foundation of every relationship. Hence, I seek to ensure every interaction I exchange with others embodies these qualities.
The Best Services is Performed with Ethics no Amount of Money Can Buy. Sincerity & Truthfulness Comes From Within
The value in choosing the right agent you can wholeheartedly rely on and trust is the biggest gift you could ever grant yourself. I hope that I will be honored with the opportunity to show you why I should be the one to represent you in your housing needs.
Ever since my debut into this industry in 2013, the ups and downs of my journey have all been blessings as they have made me who I am presently. Today, through these tribulations, I have become a polished version of myself to better serve you. To me, it is of utmost importance that my clients feel comfortable with me. I aspire that over time, they will begin to see me more as their Asset Advisor than just a Property Agent.
I do not specialize in particular sectors as I feel this would confine my knowledge. Always hungry for new ideas, I constantly seek to broaden my horizons as much as possible!
With straightforward explanations and detailed considerations of your needs, expect nothing but smooth transactions.
I truly care about making a difference.
My deepest thank you extends to the numerous clients who have recommended me to their family and friends. I am glad to have the privilege of ensuring the smoothness of their business from start to finish, because my standard is top-notch and I will do whatever it takes to achieve that.
Real estate is our life's biggest investment. Hence, necessary plans are essential to ensure that the right steps are utilized for your property at the right time.
I would love to hear your thoughts on your property plans.
Yours Sincerely,
Jackson Woo
"ASTOUNDING" Division, Simply OUTSTANDING
Quality living from the team that cares
ERA TOP 300 ACHIEVERS Year 2022
ERA TOP 600 ACHIEVERS Year 2021
ERA TOP 500 ACHIEVERS Year 2019
ERA TOP 600 ACHIEVERS Year 2017
Plush by ERA Member

Diamonds by ERA Achiever (6-figures in a month)

Testimonials
Working at the highest level
with our clients'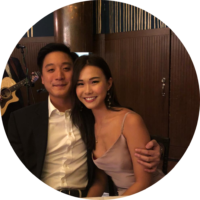 Jackson was very helpful in guiding us with our first property at One Pearl Bank. He was very patient in explaining everything and made sure everything went smoothly during the balloting process as well. Overall Jackson is very responsive, responsible and goes the extra mile for his clients. We highly recommend him for his excellent service.
J.Choo & M.Lim
Proud Owners One Pearl Bank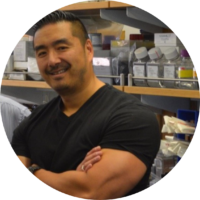 Jackson was a wonderful agent, and was so helpful in answering all of our questions and making the home buying process so seamless. He was so kind to update us frequently on the status of the purchase process. He is very knowledgeable of market trends and was very quick to come up with housing options for us that strongly aligned with what we were looking for. We're so grateful to have had the opportunity to work with him.
Dean Ho
Proud Owner of Parvis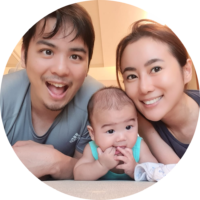 Glad I had Jackson as our agent right from the beginning. There was a huge change of in life plan for me and my husband and we needed to find an apartment asap to settle down. My situation was very unique and we wanted to avoid high cost in our stamp duties. He took the patience to calculate the different scenarios for us and the estimated cost involved. I trust with his vast experience and vintage in this industry, he would excel in his job and help many others in finding a home they wanted.
Danielle & Gerald
Proud Owners of Simsville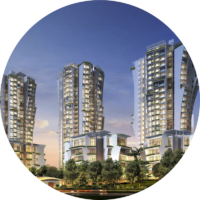 Jackson takes into consideration of your requirements and provide pragmatic advise on buying your dream home within your budget. Jackson goes above and beyond your expectation by finding you the perfect home. He is not just a real estate agent but a valuable friend I have gained during my home hunting process.
K.Wong
Proud Owner of The Crest @ Redhill
Jackson is our 5-Star family realtor. He has helped me with three transactions and most recently, found my home for the next many years, after a search that involved 48 viewings over three districts in Singapore. He is extremely knowledgeable, professional and patient and goes the extra mile. I have and would vigourously recommend him to anybody looking for a home in Singapore!
G.Teo
Proud Owner of Domain 21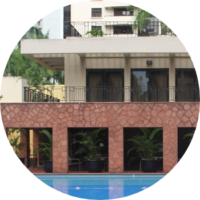 Jackson was incredibly patient and thoughtful during my 6 month house hunting journey. He took the time to understand what I was looking for, and learnt my preferences from each home we visited so he could recommend better options subsequently. I really appreciate that he is honest and transparent, and did not once use any pressure tactics. I've recommended him to my friends and family and everyone has had really positive experiences with him.
D.Lim
Proud Owner of Dover Parkview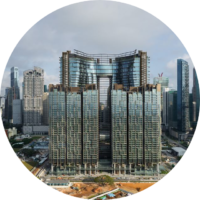 Jackson is a dedicated individual with a great sense of responsibility. It was through his sheer hard work and persistence that i finally found my ideal home after a very long time. What I like about him is that he take the time to listen and understand my preferences. He does not sugarcoat his words and was able to provide his frank opinions given his in-depth knowledge of the market and the industry. Through my engagement with him, he has proven to be committed and reliable.
T.Thye
Proud Owner of Marina One Residences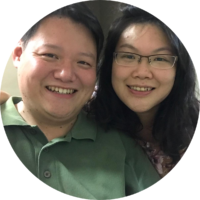 The first meeting, I remember Jackson taking the time to get to know us a little better as well as our preferences for a home and our budget. Soon, we were off doing viewings. Jackson took care to plan for the appointments, picking houses which fit our criteria. We saw both new launches as well as resale homes. He even squeezed in places which acted as negative examples to show us what we most likely would not like and thus avoid. Throughout the entire journey, he always took time to evaluate the places we saw to understand us better.
M.Chen & Liu.H
Proud Owners of Kerrisdale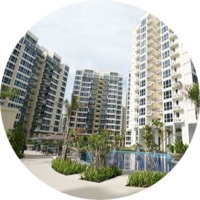 Jackson has been very helpful and detail-oriented throughout my house-letting process. He has a friendly and collaborative approach; he provides good guidance while taking into consideration my various requirements and concerns as a first time landlord. Throughout the letting process, he made sure to keep me apprised of developments every step of the way while keeping accessible and patient at all times to answer my queries. Great work!
A.Tan
Proud Owners of Tampines Trilliant
Astounding
Quality of services
My Next Aim in this Industry – Team Building
My greatest ambition would be to build a team of young and dynamic associates who find joy in team cohesion and bonding. Healthy connections are precious; they are powerful, multi-dimensional energy exchanges that rejuvenate and supercharge those involved.
Ambition
Does this sound like you?
Why are YOU not a Consistent
5-Figure Earner?
I'm sure that as a Real Estate Salesperson, this question has occupied the forefront of your mind on countless occasions. Like everything in life, there is a tried-and-tested method to achieve this, and I have perfected it over the years.
District Division Director of
ERA Realty Network Pte Ltd
Jackson Woo
Email:
jackson.weizhang@gmail.com
Phone:
+65 82331685
Contact Me
Need a Real Estate Advisor, or looking for the Right Team to join?
Drop me your details below and we will ring you shortly.
Having trouble? Find the answer to your query here. Don't hesitate to contact us!