"Build lasting relationships
with Honesty and Integrity"
I'm Jackson and this is the motto I live by. I believe that trust & Honesty form the core foundation of every relationship. Hence, I seek to ensure every interaction I exchange with others embodies these qualities.
Customers Testimonials
See what my client's are saying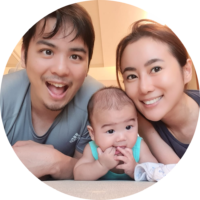 Glad I had Jackson as our agent right from the beginning. There was a huge change of in life plan for me and my husband and we needed to find an apartment asap to settle down. My situation was very unique and we wanted to avoid high cost in our stamp duties. He took the patience to calculate the different scenarios for us and the estimated cost involved. He was very efficient in arranging for all our viewings. We squeezed in as much viewings as we can within 2 months which he accommodated on almost every weekend. He also helped us negotiable the price of our dream home and dealt professionally with the seller's agent who was kind of dodgy with her dealings. Later on during restructuring of loan with the bank, our law firm gave us wrong advice which sent us into desperation. It wasn't Jackson's job to resolve it for us but he was knowledgable enough to know something was wrong. He took initiative to call other law firms in his contacts for advice. Our law firm had things rectify it immediately after. I trust with his vast experience and vintage in this industry, he would excel in his job and help many others in finding a home they wanted.
Gerald & Danielle
Proud Owners of Simsville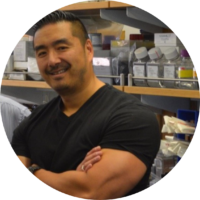 Jackson was a wonderful agent, and was so helpful in answering all of our questions and making the home buying process so seamless. He was so kind to update us frequently on the status of the purchase process. He is very knowledgeable of market trends and was very quick to come up with housing options for us that strongly aligned with what we were looking for. We're so grateful to have had the opportunity to work with him.
Dean Ho
Proud Owners of Parvis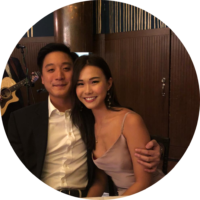 Jackson was very helpful in guiding us with our first property at One Pearl Bank. He was very patient in explaining everything and made sure everything went smoothly during the balloting process as well. Overall Jackson is very responsive, responsible and goes the extra mile for his clients. We highly recommend him for his excellent service.
J.Choo & M.Lim
Proud Owners One Pearl Bank
Jackson is our 5-Star family realtor. He has helped me with three transactions and most recently, found my home for the next many years, after a search that involved 48 viewings over three districts in Singapore. He is extremely knowledgeable, professional and patient and goes the extra mile. I have and would vigourously recommend him to anybody looking for a home in Singapore!
G.Teo
Proud Owner of Domain 21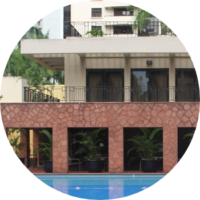 Jackson was incredibly patient and thoughtful during my 6 month house hunting journey. He took the time to understand what I was looking for, and learnt my preferences from each home we visited so he could recommend better options subsequently. I really appreciate that he is honest and transparent, and did not once use any pressure tactics. I've recommended him to my friends and family and everyone has had really positive experiences with him.
D.Lim
Proud Owner of Dover Parkview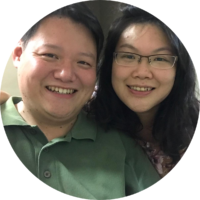 We were house hunting and was introduced to Jackson by a friend. The first meeting, I remember Jackson taking the time to get to know us a little better as well as our preferences for a home and our budget. Soon, we were off doing viewings. Jackson took care to plan for the appointments, picking houses which fit our criteria. We saw both new launches as well as resale homes. He even squeezed in places which acted as negative examples to show us what we most likely would not like and thus avoid. Throughout the entire journey, he always took time to evaluate the places we saw to understand us better. We finally found a suitable place just off Farrer Park. Jackson did all the leg work for us and made the transfer a really smooth one. We are thankful to have met Jackson in our quest to find a home and are honoured to now call him our friend.
M. Chen & Liu.H
Proud Owners of Kerrisdale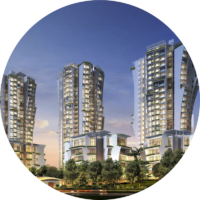 Jackson takes into consideration of your requirements and provide pragmatic advise on buying your dream home within your budget. Jackson goes above and beyond your expectation by finding you the perfect home. He is not just a real estate agent but a valuable friend I have gained during my home hunting process.
K.Wong
Proud Owner of The Crest @ Redhill
Jackson from ERA has been an excellent and trusted agent whom we have engaged to help sell our property. In less than a month, we managed to sell our HDB flat at our expected asking price range. Jackson has been very responsive and goes beyond call of duty to address all our questions and doubts. With his excellent knowledge and experience in the property market, he has been giving us very useful information and insights in guiding us to make wise and timely decisions. All these smooth transactions can only happen all because we have an excellent and trusted agent who has been guiding us through the whole journey which help us in many ways. We will continue to engage Jackson's service in all our property matters. Thank You Jackson and ERA for making our property sale transaction a smooth sailing one. Thumbs up.
Kelvin & Elicia
Proud Seller & Owner of Clavon
Jackson was recommended to me by a friend who had bought a property through him. He is patient, professional, very helpful in addressing all our queries as a first time property buyer in Singapore and guiding us through the buying transaction. We felt that he was genuinely looking out for our best interest in advising us which property is best for our family plans. Would be happy to recommend him to others.
M & F. Huang
Proud Owners of Summerhill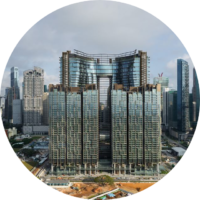 Jackson is a dedicated individual with a great sense of responsibility. It was through his sheer hard work and persistence that i finally found my ideal home after a very long time. What I like about him is that he take the time to listen and understand my preferences. He does not sugarcoat his words and was able to provide his frank opinions given his in-depth knowledge of the market and the industry. Through my engagement with him, he has proven to be committed and reliable.
T.Thye
Proud Owner of Marina One Residences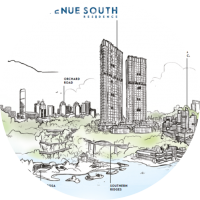 Jackson demonstrates remarkable knowledge of the market. He also provides impeccable service from viewing of apartments to completing of sale/after sale.
C & L
Proud Owner of Avenue South Residence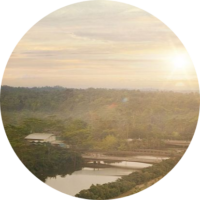 Jackson has been committed from the start. My husband and I told him of our expectations relating to the sale of our home and he tries his best to ensure that everything goes smoothly. We were left with peace of mind throughout the whole process and only made the important decision. Jackson is also dependable and always tries his best to get back to us on our queries. He is never unreachable and we made the right decision in getting him as our agent!
Solihin & Farisah
Proud Owners of Bellewaters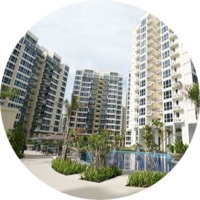 Jackson has been very helpful and detail-oriented throughout my house-letting process. He has a friendly and collaborative approach; he provides good guidance while taking into consideration my various requirements and concerns as a first time landlord. Throughout the letting process, he made sure to keep me apprised of developments every step of the way while keeping accessible and patient at all times to answer my queries. Great work!
A.Tan
Proud Owner of Tampines Trilliant
Jackson Woo
District Division Director of
ERA Realty Network Pte Ltd
Get in touch with me by filling in the form below, and I will get back to you as soon as possible.
Email:
jackson.weizhang@gmail.com
Phone:
+65 82331685
Contact Me
Need a Real Estate Advisor, or looking for the Right Team to join?
Drop me your details below and we will ring you shortly.
Having trouble? Find the answer to your query here. Don't hesitate to contact us!